Pte Melville Phillip Henry Miller 8-H-6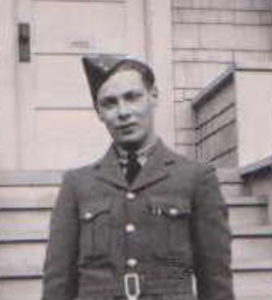 Melville was born on June 26 1925 as the son of Joseph and Esther Miller (deceased) of Edmonton, Alberta. His sister was Kimbell J. Miller. His uncle Albert Willie of Stony Plain Alberta was his beneficiary.
He was a labourer and member of the Lutheran Church.
He enlisted on February 24 1942 in Vancouver and went overseas to the UK on August 31 1944 and he went thereafter on September 25 to NW Europe.
Melville was killed in action on Saturday October 7 1944 age 19 in the C Coy near the Leopold Canal (Belgium) and he was temporarily buried in Maldegem and on July 16 1945 reburied in Adegem.
His medals were: 1939-45 Star; France Germany Star; War Medal; CVSM & Clasp.