Pte Floyd David Mehan 10-F-4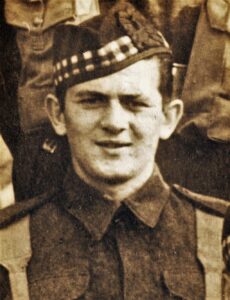 Floyd was born on June 17 1921 in Brandon Manitoba, the son of Frank and Nellie May (English) Mehan of Vancouver. His brother was William and sister Patricia Mehan.
He was a floor worker and member of the United Church.
He enlisted on July 2 1940 in Vancouver and he went on June 18 1943 overseas to the UK and he went thereafter on June 6 1944 to France for the D-Day landing.
Floyd was drowned on Tuesday January 16 1945 age 23 due to an accident in a canal in Ghent Belgium  and he was temporarily buried there and on August 28 1945 reburied in Adegem.
His medals were: 1939-45 Star ; France Germany Star ; Defence Medal; War Medal; CVSM & Clasp.