CSM Gwilyn Mennie Powell 8-E-10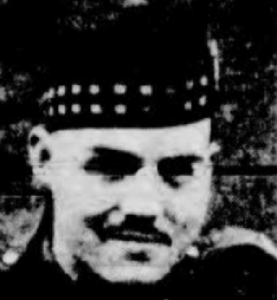 Gwilyn was born on November 22 1911 in Coleman Alberta as the son of William Baden (Welsh and deceased) and Mary (Scottish) Powell. His parents were married on August 10 1913 in Vernon British Columbia. He was married on February 21 1939 in Victoria British Columbia with Doris Nellie Priscilla Powell, of Victoria. British Columbia.
He was a store manager and member of the Church of England.
He enlisted on September 13 1939 in Victoria and he went overseas to the UK on September 2 1941 and he went thereafter on June 6 to France for the D-Day landing. He was wounded then in action on June 8.
Gwilyn was killed in action on Monday April 30 1945 age 33 in the A Coy near the Leda River during the battle of Leer (Germany) and he was temporarily buried in Ihrhove (Germany) and reburied on March 12 1946 in Holten.
His medals were: 1939-45 Star; France Germany Star; Defence Medal; War Medal; CVSM & Clasp and the Canadian Efficiency Medal (1942).